The Montessori Academy of Phillips Ranch
Home
The Montessori Academy of Phillips Ranch
"Knowledge is Power!"
Now Enrolling for Fall Enrollment
INTRODUCING:
FREE CHILDCARE PROGRAM
&
REDUCED TUITION PROGRAM
Limited Space Please Call! Available Openings for 2-5 year olds.
For more information please contact:
Director: Murouge Saba
4B-10 Village Loop Drive, Phillips Ranch, CA 91766
(909) 623-9110-fax
License #198012296/198012297
Preschool - Kindergarten
Try an All Inclusive Tuition!!! Our tuition includes snacks, materials, earthquake kits, napping material, field trips and more!!!
fully qualified teachers with over 50 years of teaching experience

small classes

tutoring for first - sixth grades

languages- French, Spanish, and Mandarin Chinese

extracurricular activities (dance, ceramics, etc.)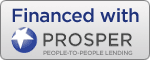 ---
If you are the owner of this site:
You can start editing your web site by clicking here.
Forgot your zoomshare username or password? Get it here.